By Claire Sheppard, Bramble and Beach Photography
No work today, so I was tempted to go shopping (now that we can, at last) – but with such a cloudless clear blue sky, it seemed crazy not to head for a long stomp in the Forest.  I wasn't sure where I was headed, but decided to start at Ogdens and see where the mood took me.  This was the 5 mile route: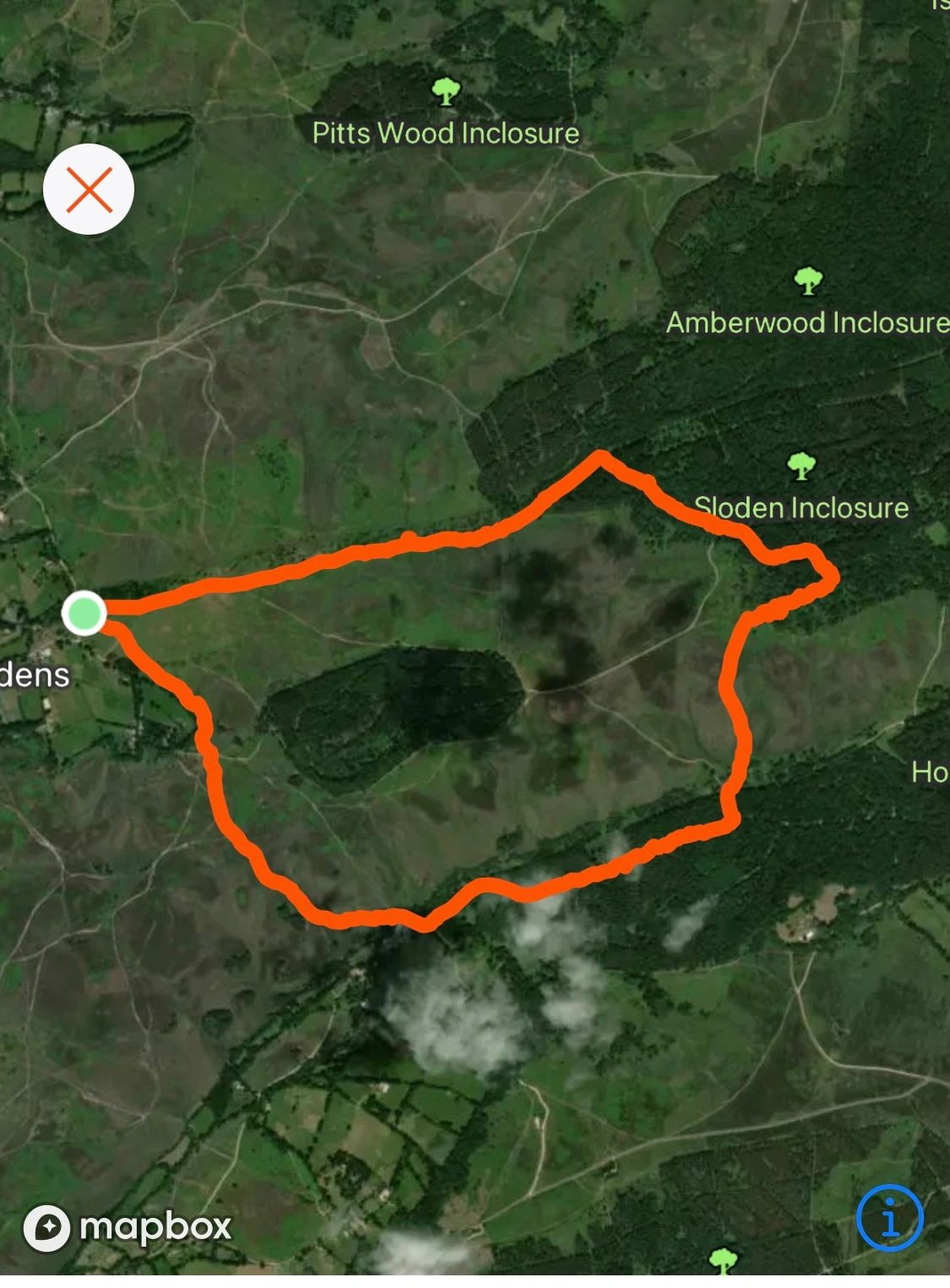 With warm Spring sunshine and a fresh breeze as I headed alongside Latchmore Brook, I was hoping to spot deer, but they were elusive. Didn't matter; I don't go looking for particular things to photograph on a walk, I guess I let nature come to me and keep an open mind. It's a 'walking mindfulness'; clearing the head clutter by focusing on what's in front of your nose. Not always easy, but…getting better.  And there's always, always something to see – nature keeps you guessing.
On towards Alderhill Enclosure, smiling as I heard my first cuckoo of the year, and woodpeckers too.  Ponies had got in – probably a gate left open by passers-by.  Without  the commoners' livestock roaming the enclosures, the areas can flourish and young trees have a chance to grow.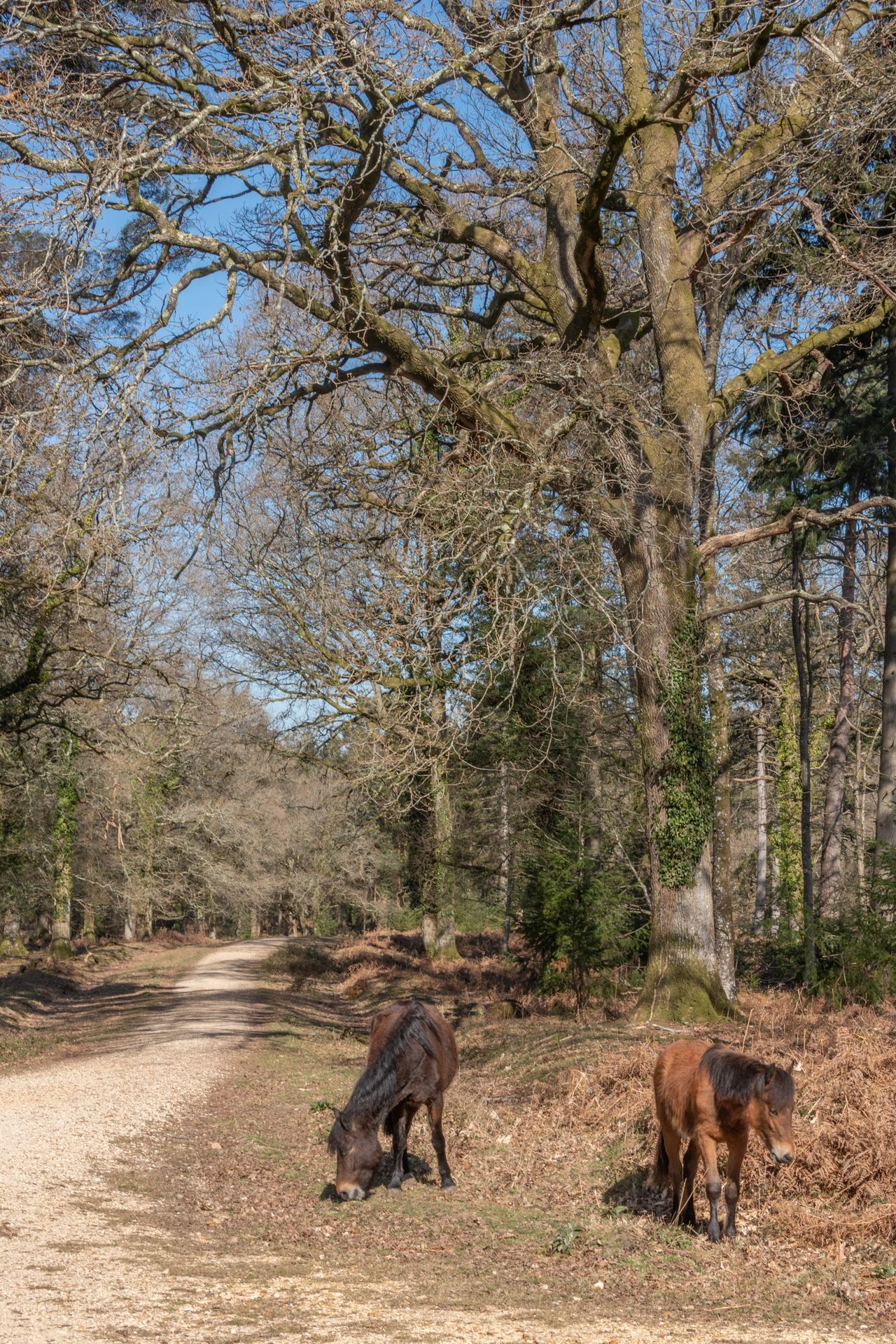 Heading up towards Sloden Enclosure, an area I love.  Mysterious, with awesome ancient trees, it's an old Royal Hunting Lodge site and worth the short hike to the top, for the stunning views over to Hampton Ridge.  At the other end of the wood is 'Ragged Boys Hill' – I'd love to know who were the ragged boys and what they got up to, back in the day.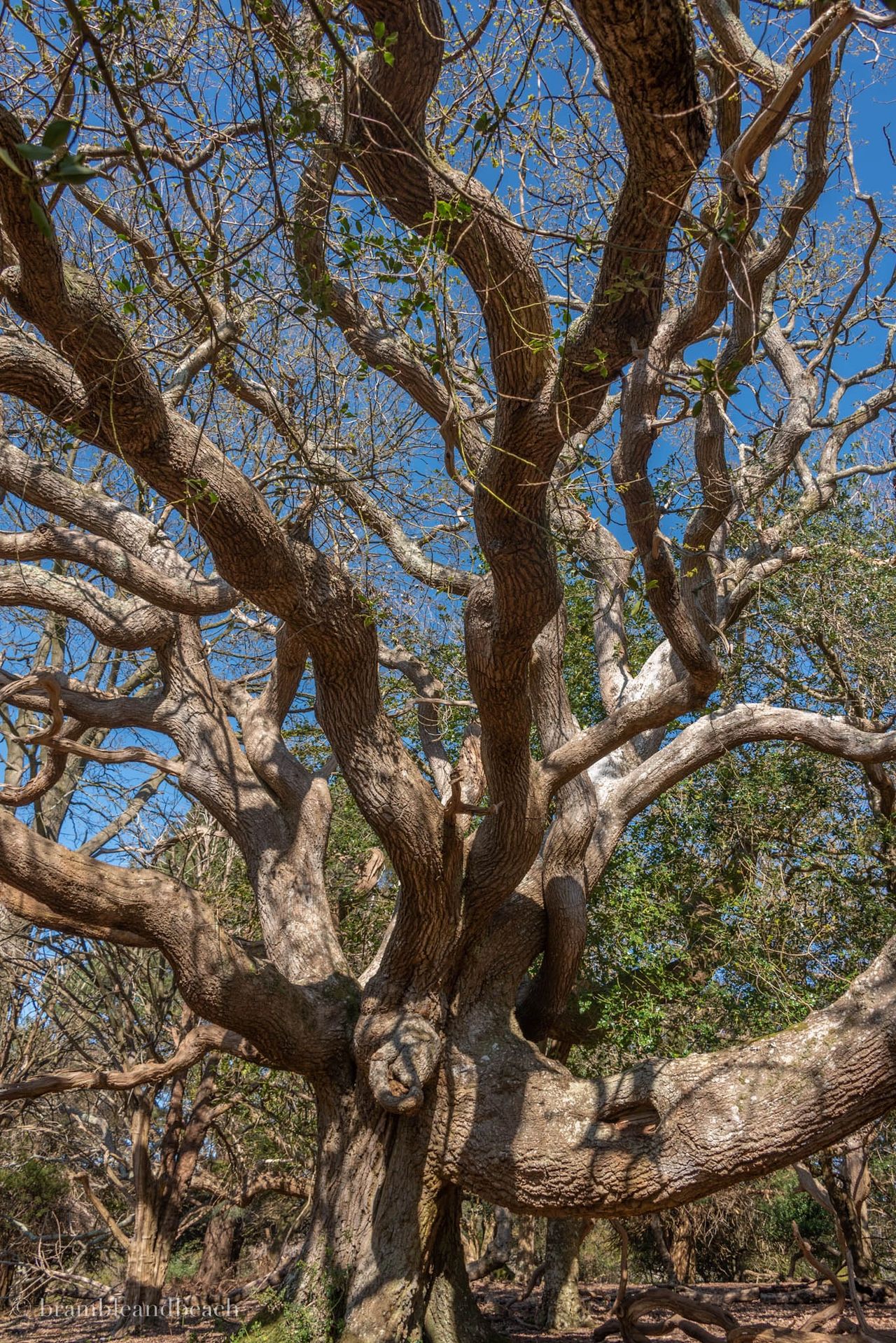 I paid my respects to one of the  oldest oaks in the New Forest , (the 'elephant tree' as I call it).  Uplifting to see the early Spring shoots up in the canopy, against clear blue skies.
Down the hill, over Dockens Water towards Broomy Enclosure, empty apart from a couple of cyclists, with the strong sunshine filtering through the pines.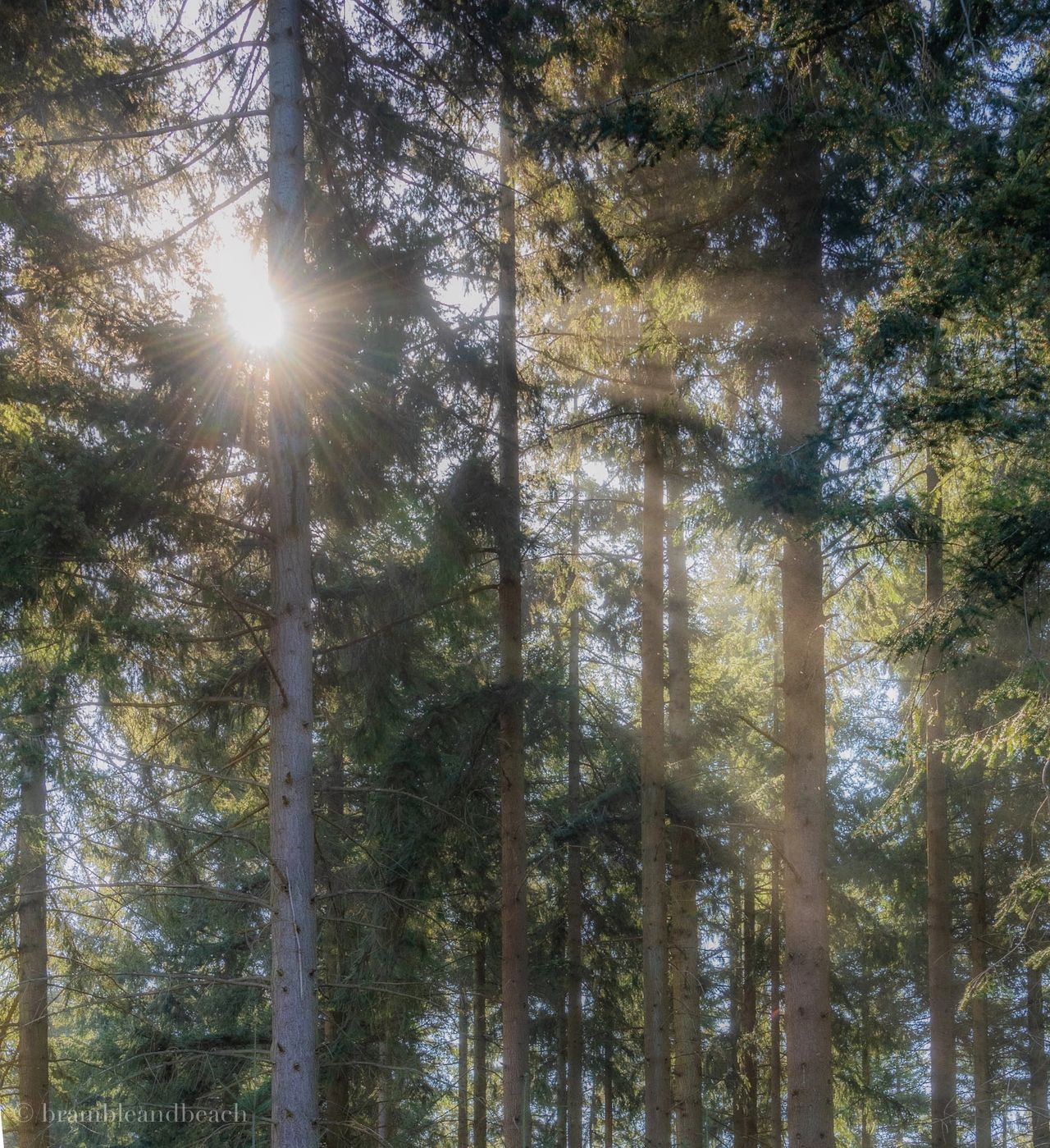 This woodland walk was on the outskirts of Broomy, so I didn't go further in to bluebell hunt today, although this is one of the good spots in the forest to find them, towards the end of April.
As I neared the edge of the wood, near High Corner, the trees were crazy with birdsong and I thought I spotted a swallow darting around – they're impossibly quick and my bird photography skills aren't quite good enough to catch these!  Work in progress…
Crossing the stream and coming out of the wood into a boggy area, I heard an unusual bird call. Looking around I saw a Lapwing (or 'Peewit') with its crested head and striking black wings.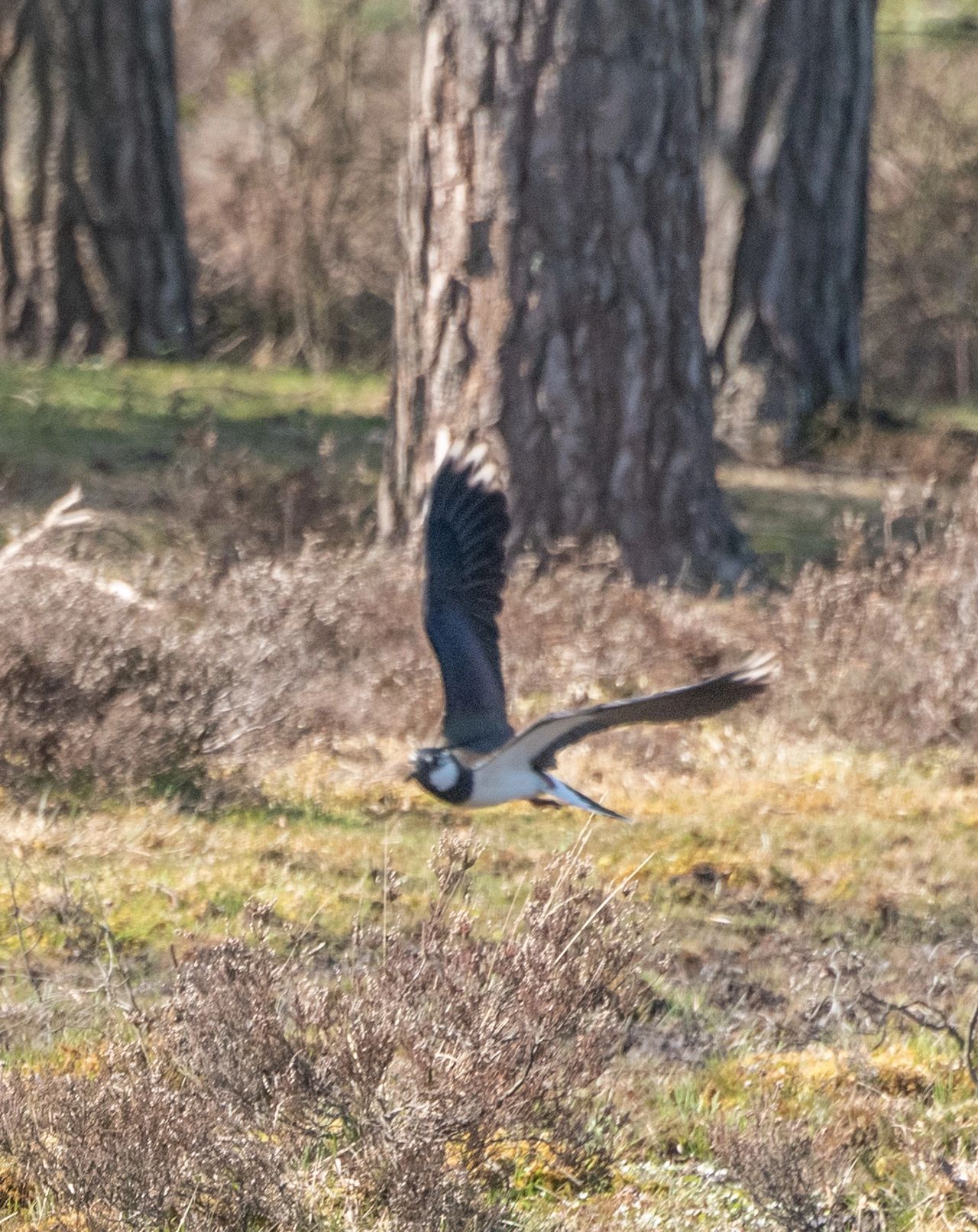 I'm no bird twitcher, but I do know that the Lapwings are on the RSPBs 'red' endangered list, so I was chuffed to see one. I managed to get this photo in-flight…but I was so distracted I stepped off the path and into a deep bog, quite literally up to my waist!  Laughing as I managed to pull myself out, I did think I should be more careful!  Not much 'mindful walking' there!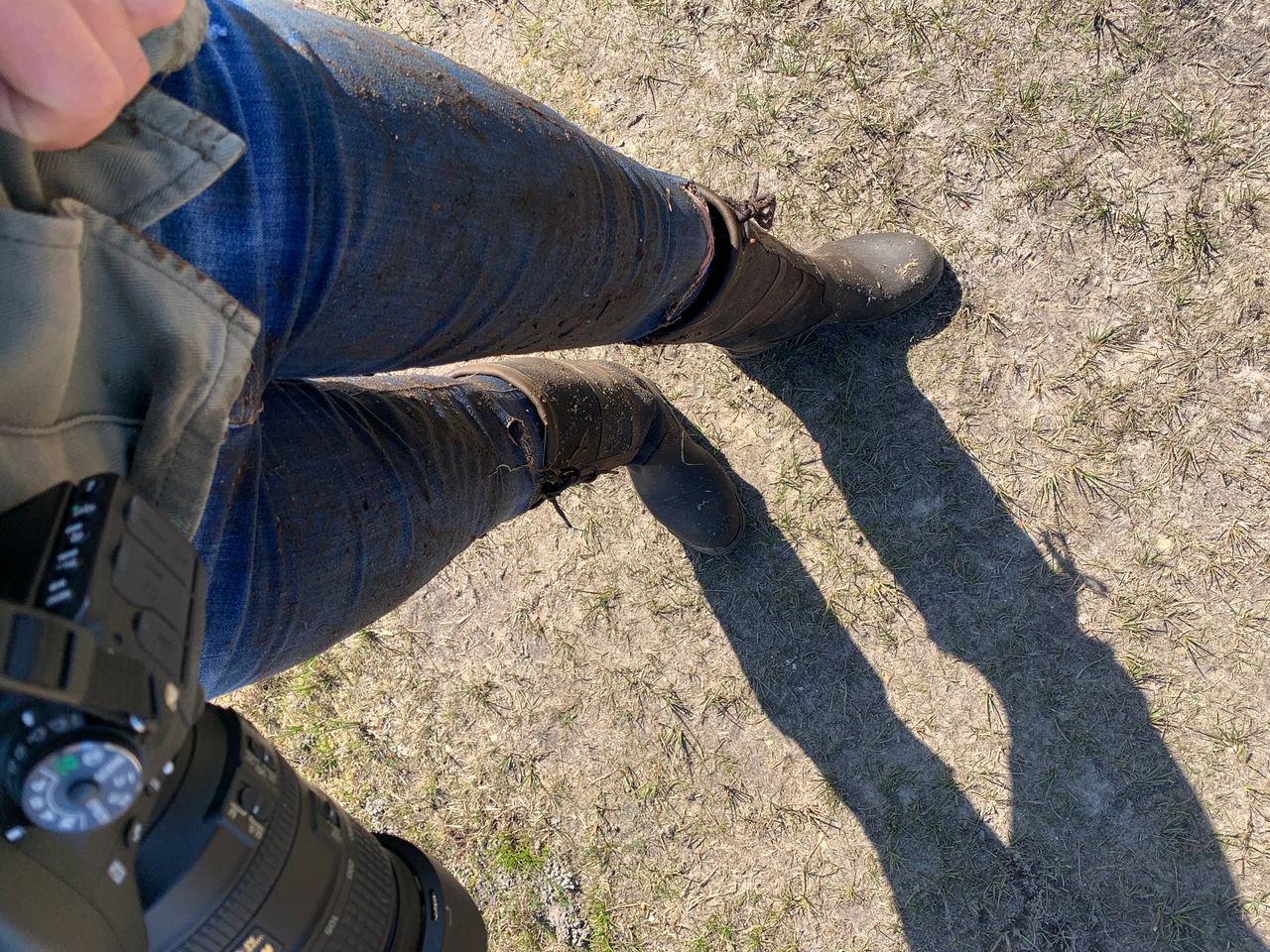 I squelched my way another mile back to the car, hoping the horse riders who saw me weren't laughing too much at my muddy backside. As I sat in the car smelling of bog, I did wonder whether shopping would have been easier.  But no, surely being in the sunshine amongst the trees, ponies, birds (and bog) did me more good, for my head, as well as my pocket.  Every little (nature) helps 😉
Read more blog entries on Bramble and Beach Photography website